Microsoft Suite
Microsoft Excel Expert
From: $14.99 / month
The Microsoft Excel Expert Training course is designed to provide comprehensive training on the advanced features and functionalities of Microsoft Excel, a powerful spreadsheet application widely used in various industries. This course is suitable for individuals who have a solid foundation in Excel and want to expand their skills to an expert level.
By the end of the Microsoft Excel Expert Training course, participants will have acquired advanced skills and knowledge in Excel, empowering them to effectively analyze and manipulate data, automate tasks, create interactive reports, and collaborate efficiently, making them highly proficient Excel users.
For group/class purchase please contact us.
Includes access to:
Teaches
Terri Blackwell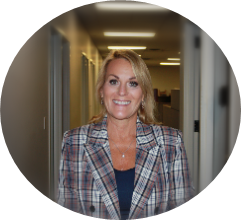 Terri Blackwell is a certified Microsoft Office Specialist and has taught Microsoft Office for more than 20 years. She has helped learners of all ages master Microsoft Office packages in the workplace and in educational organizations.
Microsoft Excel Expert Certification Course