Adobe
Adobe After Effects
From: $14.99 / month
Knowing how to use Adobe AfterEffects is an essential skill for video editors and sometimes even graphic designers. In fact, AfterEffects can be useful in many different careers! Let instructor Joe Dockery lead you through this comprehensive course and learn everything you need to start editing video like the pros. Then, use your newfound knowledge to get certified!
For group/class purchase please contact us.
Includes access to:
Teaches
Joe Dockery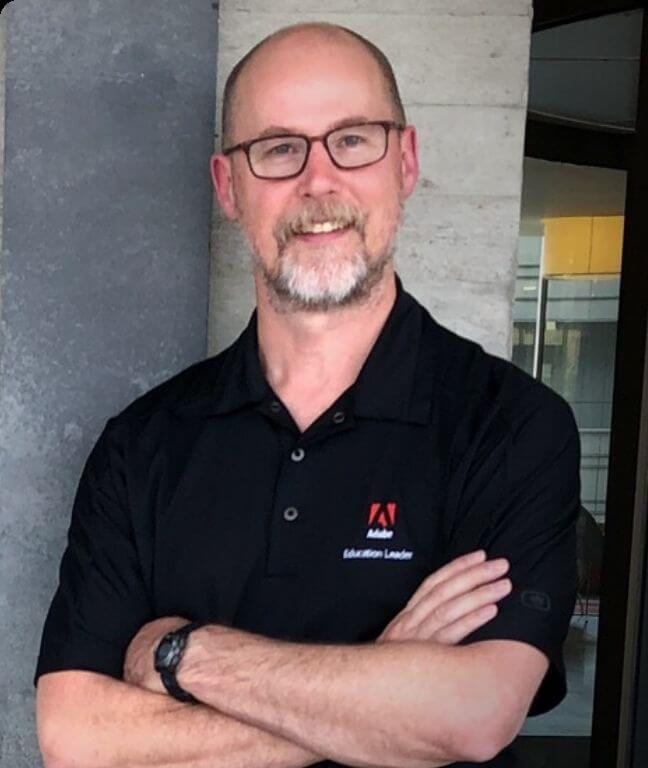 Joe Dockery is an Adobe Education Leader and has inspired educators coast to coast as they integrate technology tools and resources into the arts and media curriculum. He's received the Washington State Golden Apple Award, Radio Shack's Technology Teacher of the Year Award, both the "Best of the Best" and "Making IT Happen" awards from ISTE, and the Adobe Education Leader "Impact" Award.
Adobe After Effects Certification Course