Adobe
Adobe Premiere
From: $14.99 / month
Adobe Premiere Pro is one of the most powerful tools for video editing and production. Allow instructor Joe Dockery to teach you how to get the most out of Premiere in this fun and engaging course. You will edit several videos while adding your own creative flair and practicing for the certification exam.
For group/class purchase please contact us.
Includes access to:
Teaches
Joe Dockery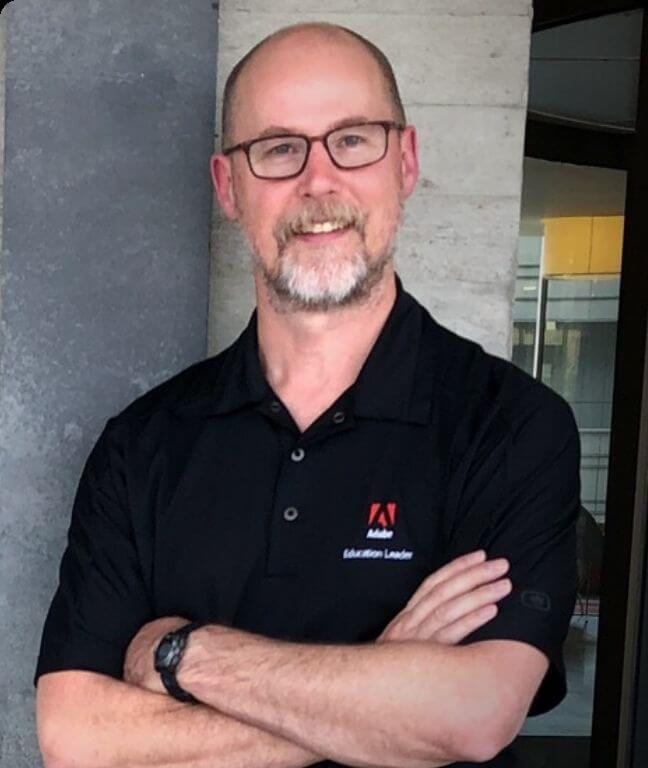 Joe Dockery is an Adobe Education Leader and has inspired educators coast to coast as they integrate technology tools and resources into the arts and media curriculum. He's received the Washington State Golden Apple Award, Radio Shack's Technology Teacher of the Year Award, both the "Best of the Best' and "Making IT Happen" awards from ISTE, and the Adobe Education Leader "Impact" Award.
Adobe Premiere Certification Course
Adobe Premiere Enrichment Projects