Courses designed to help you pass industry certifications!
Explore our catalog of courses on Adobe and Microsoft programs. You will learn everything you need to know to pass your certifications, all while becoming #CertifiablyCreative.
Get Started
O BrainBuffet prepara estudantes para as provas de certificação Adobe Certified e Microsoft Office Specialist
Mais de 90% dos estudantes que fazem nossos cursos passam nas provas de ACA! Nós acreditamos que o aprendizado deve ser divertido e nossos cursos foram criados pensando nos educadores e estudantes. Os estudantes aprendem a utilizar o software ao concluir projetos de design reais enquanto constroem seus próprios portfólios.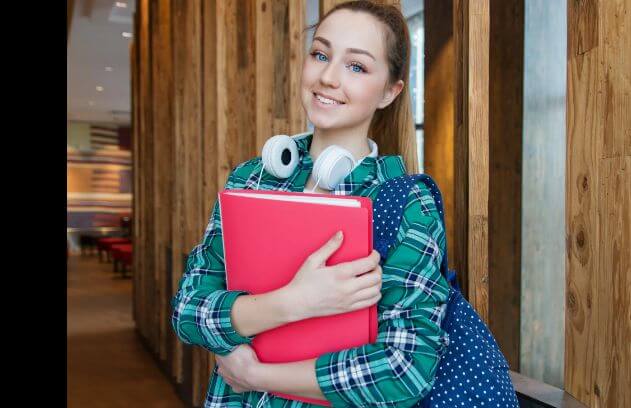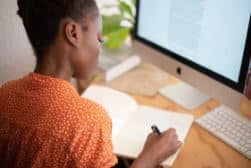 A aprendizagem agora está servida.
No novo painel do curso, em breve as lições e recursos estarão mais fáceis de serem acessados e a navegação mais facilitada do que nunca. Os estudantes poderão revisar e salvar seu trabalho conforme acompanham os instrutores do BrainBuffet.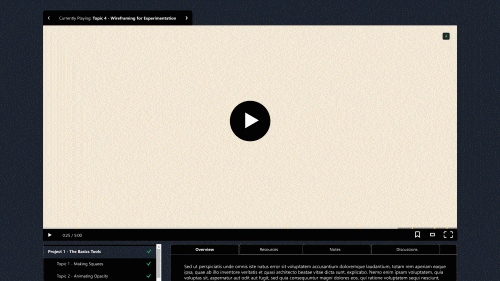 Apresentando QuickBites
QuickBites são pequenas questões em forma de quiz sobre as informações mais essenciais durante a apresentação. Responda aos QuickBites para avançar à próxima questão.
Nossos planos com participações especiais
Microsoft Focus Package
INCLUDES
Microsoft Excel, Microsoft Word, Microsoft PowerPoint, Adobe Spark, Microsoft PowerPoint 2016, Microsoft Excel 2016, Microsoft Word 2016
Web Design Focus Package
INCLUDES
Adobe XD, Adobe Animate, Adobe Dreamweaver, Adobe Spark, Adobe Premiere, Adobe After Effects, Adobe Photoshop
Visual Design Focus Package
INCLUDES
Adobe Lightroom, Adobe InDesign, Adobe Premiere, Adobe After Effects, Adobe Photoshop, Adobe Illustrator
Adobe All-Access Package
INCLUDES
Adobe Lightroom, Adobe Rush, Adobe Character Animator, Adobe XD, Adobe Audition, Adobe Animate, Adobe Dreamweaver, Adobe Spark, Adobe InDesign, Adobe Premiere, Adobe After Effects, Adobe Photoshop, Adobe Illustrator
Tenha acesso ao buffet completo
Todos os nossos cursos por USD 459/ano
Enroll
confiabilidade reconhecida pela linha de frente de educação criativa